Leadership at Suasion: It's Personal
To many, being a leader means projecting power, exuding prestige and showing an unbreakable will. At Suasion, we believe it goes much deeper. We believe in your mission. We see leadership as a choice, not a checkbox. We'll give you the tools to empower, inspire and energize your team to choose leadership that delivers on your mission.
Leadership Programs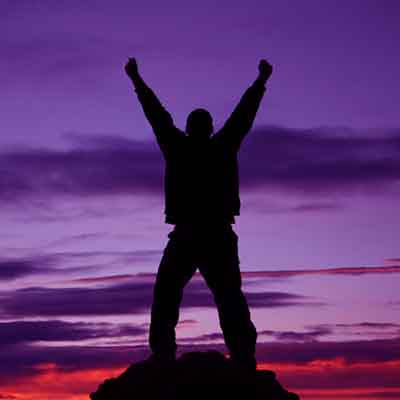 LEAD! Institute ℠
The LEAD! Institute is built on two foundational principles: character development produces leaders and leadership equals service to others. In order for companies and organizations to succeed, they must be equipped with leaders who others want to follow, not employees who feel coerced by fear or obligation. Lead! Institute provides participants with the tools to distinctively change their own thinking and behaviors and effectively communicate with others to motivate and inspire them.
In just eight months, you'll be able to see the results of our proven leadership development curriculum, which incorporates team building exercises, one-on-one coaching sessions and individualized action plans.
Core elements of the Institute Include:
360 degree feedback
Self-awareness tools
Physical leadership activities
Goal setting and action planning
LEAD! Institute, Beyond ℠
LEAD! Institute, Beyond was designed to take you further. Our extensive 10-month program contains all of the core elements of LEAD!, but personalizes leadership training even more for results that go beyond. Along with developing action plans, each participant will receive 2 one-on-one executive coaching sessions to determine individualized areas for growth. We'll also walk in the footsteps of some the country's greatest leaders during a trip to the battlefields of Gettysburg.
Additionally, we'll use our Honesty in Action technique to help participants become empowered to give feedback that encourages teams to be their best. And, we'll celebrate these successes with a graduation ceremony and diploma for each participant.
Core elements of the Institute Include:
The ultimate behavior changing leadership experience
Fully developed selection process
360 degree feedback delivered by a professional leadership coach
Executive coaching and coaching techniques
Emotional Intelligence
Off-site leadership exploration
Personality sorter
Challenge by choice physical challenges
Implementation and application of community building and honest feeback
A full graduation ceremony to honor the change and achievements of the graduates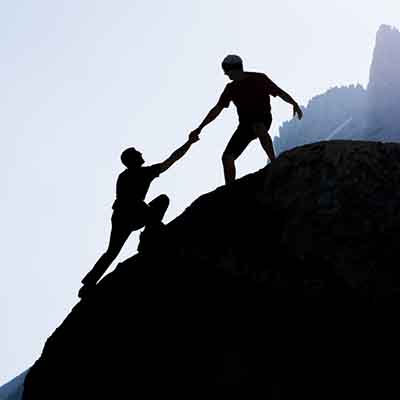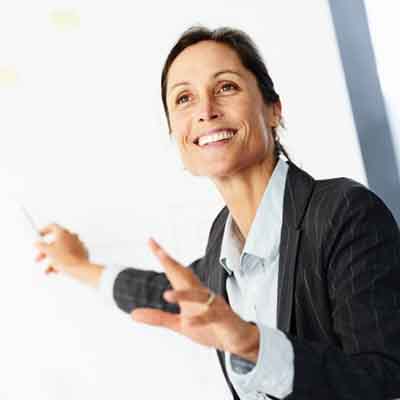 LEAD! Essentials ℠
LEAD! Essentials packs the core classroom elements of our LEAD! Institute into a concentrated 6-month course. As participants learn the foundation of servant leadership, they also will uncover how to attain the number one success factor in the workplace: Emotional Intelligence. To truly become successful leaders, we need to understand and manage our own emotions, as well as the emotions of those around us. LEAD! Essentials gives participants the tools needed to achieve high levels of communication skills, emotional intelligence and influence strategies to guide your organization toward an overall mission for good.
Core elements of the Institute include:
Servant Leadership theory
Emotional Intelligence understanding and assessment
Personality Assessment
Community Building
Zero In! ℠
Many times, organizations need to quickly Zero In! on the root cause of what's preventing them from accomplishing their missions. If your team isn't working well together or achieving outcomes, Zero In! is an objective way to build a solution together. Suasion will gather 360 Feedback from all participants and statistically norm results using national data to find true strengths and areas for improvement. Participants will receive four, 2-hour individual coaching sessions to create personalized action plans based in strengths building. Combining honest feedback and strategic goal setting, Zero In! will conclude by helping organizations combine these leadership plans to enable and actualize success.
Core elements of Zero In! include:
360 degree feedback
4 executive coaching sessions per participant
Tangible action plans
Facilitated team meetings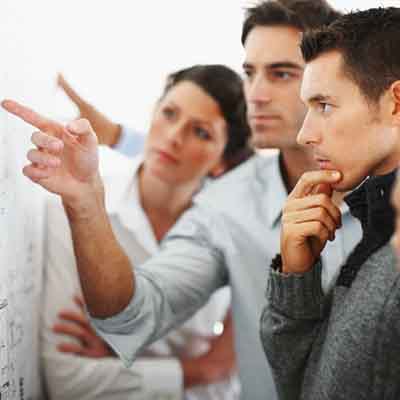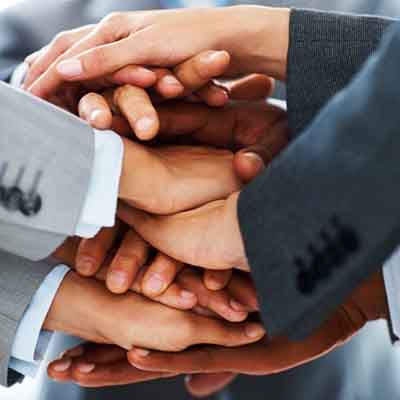 Build! ℠
To be successful, we must assume our teams and peers have good intentions. Build! helps participants peel back the individual filters through which they see the world in order to understand how their team members truly think and communicate. For example, while we might THINK that someone's anger might be directed towards us, it could really just be an outward expression of struggles at home. Suasion also will leverage a personality profiling system to equip participants with the tools needed to best communicate with someone who thinks differently from them. Additionally, we'll help you build community through physical team-building challenges and Honesty in Action sessions.
Core elements of Build! include:
Understanding of the foundation of Community
Personality Sorter
Challenge by Choice physical challenge
Individual professional coaching session
Team feedback
Grow! Executive Coaching ℠
You have already achieved great success. But, like a finely tuned athlete, a coach can take the best and make them even better. Being self-aware is the most difficult thing anyone can do. We might think we know our own strengths and weaknesses, how we are perceived, and what makes us tick, but we're always on the inside looking out through personal filters and life experiences. Suasion's Grow! Executive Coaching is designed to help participants pursue the BEST for their organizations, while simultaneously giving feedback that motivates and inspires for personal growth too.
If asked the question, "If you believed you could not fail, what would you do?" how would you respond? Would you be ready to be bold? Would you choose what's best for your organization and team? Suasion is here to invest in you.
Core elements of Grow! Executive Coaching include:
Relationship and trust building
5 individualized coaching sessions
Tangible action plan
Long term follow up and accountability