The Suasion Internship Program positions itself to be a step above traditional apprenticeship programs. Suasion's interns are integral members of our team. Accordingly, with the guidance and support of senior staff, Suasion interns aid in executing marketing and communication tactics while gaining real-world experience. Through Suasion, students gain an understanding and appreciation for the services we provide, while helping to fulfill our social mission by directly impacting the lives of individuals we serve.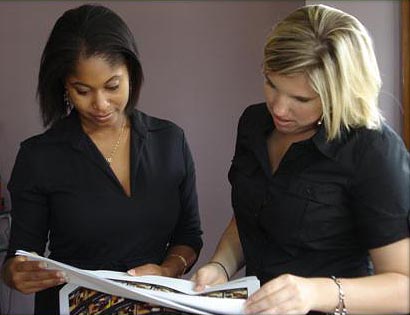 Anticipated Duties & Responsibilities
 Conduct market research
 Write copy for news releases, websites and brochures
 Participate in creative thinking and brainstorming sessions
 Create and update databases
 Participate in event planning
 Attend client meetings
 Assist with design of PowerPoint presentations
Create content for social media
We understand students have classes, jobs, and other responsibilities; therefore, we offer both full and part-time internships. However, we highly recommend students intern for at least 10 hours a week. Our goal is to provide an experience which will aid students in finding their niche; identifying areas of interest and those they may wish to circumvent. We also believe the more time students spend applying classroom concepts, the more beneficial the learning experience.

Suasion's internships are unpaid. Although we highly value the contributions of interns, in order to facilitate nonprofit and mission-based for-profit clients, Suasion must employ a leaner and more cost efficient structure.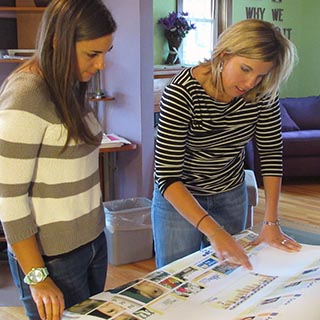 Be Part of the Suasion Team
Gain real-world experience as an intern at Suasion! Make sure you're up-to-date with our deadlines!
 Fall Submission Deadline: By April 1 submit cover letters and resumes. Interviews will be conducted in April.
 Spring Submission Deadline: By November 1 submit cover letters and resumes. Interviews will be conducted in November and December.
 Summer Submission Deadline: By February 15 submit cover letters and resumes. Interviews will be conducted in February and March.
Suasion offers credited and non-credited internships during the summer, spring and fall semesters. Students interested in applying for an internship may submit a cover letter and resume to Tammy Miller via email at Tammy@Suasion.us.